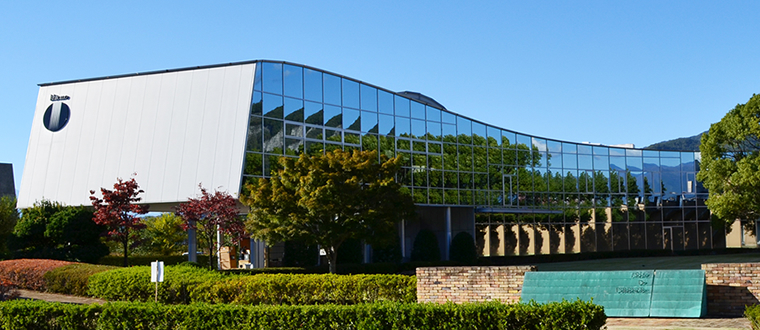 トップページ 会社案内
Our Vision
~Thoughtfully crafted and sold to our beloved client~
We all think ourselves as company representatives; therefore, our first priority is to enrich our service quality.
Quality lies in both manufactured pieces and customer services.
We are dedicated to deliver best quality of services and products. We are here for our clients to have best customer experience with us.
Surrounded by too much information, it is often confusing for our customers to know what's right and wrong. So as a trusted company, we value our company-client relationship. We are dedicated to deliver trustworthy and hospitality.
We use natural gems which are non-identical. In addition, we create artisanal pieces that can be passed from one generation to the next. Therefore; upon our responsibility, we put our best effort to create amazingly precious pieces through our continuously improving our skills and techniques.
Corporate Profile
Name
ISHITOMO CO., LTD.
Head Office
106 Aria Kawada-machi Kofu, Yamanashi 400-0811 Japan
Tel
81-55-220-1711
Fax
81-55-220-1777
Established
1969
Incorporated
April, 1972
CEO
Komei Mukoyama
Capital
50 million yen
Number of employees
80
Fiscal Year End
June 30
Main Banks
THE KOFU SHINKIN BANK
The Yamanashi Chuo Bank, Ltd.
SHOKO CHUKIN BANK
Yamanashikenmin Shinyoukumiai
Company History
April 22, 1972
Establishment of Ishitomo Shokai at 4-8-18 Ise Kofu, Yamanashi with initial capital of 4.3 million yen
October 1, 1972
Moved to a new head office located at 784-2 Nakakogawara Kofu, Yamanashi
August 25, 1974
Increased Capital to 12.9 million yen
November 5, 1974
Established a new showroom adjacent area of our head office.
September 4, 1975
Corporate name was changed to ISHITOMO CO., LTD.
August 25, 1976
Increased Capital to 30 million yen
August 25, 1983
Moved into Yamanashi Distribution Center, Nakakoma-Gun Tatomi-cho
July 1, 1989
Developed and introduced an original inspection system for a better quality control
June 21, 1990
Established manufacturing line internally. Started R&D Division
November 1, 1990
Introduced computer graphic technology into its production. Established Sales & Marketing Division. Became a pioneer to create CG designs in its industry.
September 1, 1994
Moved into Aria di Firenze in Kawada-machi, Kofu
January 25, 2001
Sold its private placement bond to THE KOFU SHINKIN BANK ( 100 million yen) and Yamanashi Chuo Bank, Ltd. (50 million yen)
October 29, 2014
Accepted 20 million yen capital from Tokyo Small and Medium Business Investment & Consultation CO., LTD. Then, total amount of its capital became 50 million yen.
November 1, 2016
Atsushi Matsuba assumed the office of Chairman
Komei Mukoyama assumed CEO
Access Map
ISHITOMO CO., LTD.
106 Aria Kawada-machi Kofu, Yamanashi 400-0811 Japan
Tel.81-55-220-1711